MERCHANTS RETAIL PARTNERS IS A VERTICALLY INTEGRATED
DEVELOPMENT AND ACQUISITION INVESTMENT PLATFORM


Merchants Retail Partners (MRP) is a full-service development and acquisition investment platform owned by management and Protective Life Insurance Corporation, a national insurance provider that has a $70.5 billion balance sheet. MRP's vertically integrated platform develops green-field projects and acquires underperforming assets with near-term growth potential. The MRP management team has more than 100 years of collective retail experience and has acquired and/or developed over 20 million square feet of retail assets worth approximately $4 billion in the Southeast and Mid-Atlantic states.
​Another way we realize our vision is by acquiring, repositioning and redeveloping under-performing centers by identifying voids in the marketplace that can be filled with new anchor tenants, or improved specialty retail, through a customized re-tenanting and merchandising plan. We have a unique ability, and the relationships, to knit together the most profitable live/work/
shop mix.
​MORE INFO
​
​RELATIONSHIP SOLUTIONS
​+
​Every investment we make is based on the predictive impact on the community, the retailer and our investor. Our deep expertise in finance, development and construction enables us to efficiently navigate each opportunity through the various challenges that inevitably arise. By seeking out promising community-based opportunities, we are able to deploy our capital, leverage longtime relationships and utilize extensive institutional experience to create profitable,
long-term investments.
​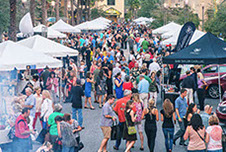 ​COMMUNITY IMPACT
​+